FREE DIVE GUIDES to enhance your diving pleasure
Would you like the very latest discoveries on some of the world most controversial and world  famous wrecks as it's uncovered?
Are you considering joining us on a wreck safari or wreck hunting exped?Would you like more info on the shipwrecks we dive?
The e-book guides below are free and will answer many of the questions about these exclusive trips.
The Latest Wreck Discoveries Through The World
Forward – Lyndon Wright (Fanatical Wreck Diver)
"Peter Collings has been researching wrecks and their history for over 35 years. He is still as active as ever like a modern day Sherlock Homes. He is working through the evidence of what is fiction, legend and getting to the absolute facts.

As he researched the wrecks of the world he compiles this information as it becomes available in his incredible e-books. Yes, once all the research is complete he goes on to publish one of his famous books.

Peter now allows his new finds to be downloaded as e-books. Read them, enjoy them, challenge him as the plot unfolds like a real life thriller."

Lyndon Wright BASC  691644
The Latest E-Books On Offer
The E Book Concept
The idea of the e-book series came about after seeing so many incorrect publications quoting the wrong identity of the Tile Wreck at Abu Nuhas in the Red Sea. Despite a plethora of undeniable facts presented by myself and members of the Red Sea Wreck Academy, self proclaiming experts still, for reasons known only to themselves, continued to quote the Marcus as the Chrisoula K. It was archive photographs from Howard Rosenstein and the location of the ships bell, which added weight to Stephan Jablonski's accounts of the sinkings'. This new material gave us enough to produce the first e-book in 2008.
Being free from restrictions it soon found its way around the world and was passed on from diver to diver. It had the desired effect. Now more and more reports carry the correct identity.
The concept has now been endorced by the Egyptian State Office of Toursim
It was also an opportunity to give something back to diving and promote the forthcoming "Egyptian Shipwrecks". Of course there was also controversy over the identity and purpose of the Russian Wreck at Zabagad, and this lead to the second title. So if you have read in a "leading " magazine that this is a trawler, fishing boat or cargo ship then read the facts and ignore the nonsense!
Such was the demand that E.S.T.O. requested more titles to further promote diving in Egypt.  So more titles were added to the growing list:-
brief
SILENCING THE BANTINITES
THE TILE WRECK HE TRUE STORY
This is the "pilot" which kicked the whole project off- and was intended as a one off, it's purpose to challenge all those who said "you're wrong"-wrong because of who I am not because of fact .Only 46 pages but presents all the facts surrounding the identity and events of the sinking of the TILE WRECK-THE MV MARCUS, which sank on AB NU HAS pre 1980. The book, launched in 2007, threw down a gauntlet to the sceptics /protagonists, labelled Bantinites by our team members. To this day, despite its popularity, no one has disagreed with the books findings. A classic tale of  marine insurance fraud
https://www.dropbox.com/s/um186qkkjkpo3qz/4-2018%20tile%20wreck.pdf?dl=0
THE RUSSIAN WRECK
The subject of this book again flaunted with the disbelievers- they laughed when I revealed the discovery of  Russian spy ship, off course I was wrong was'nt I. One novelist demanded the diving press expose me a s a fraud- so they came along- as we carried out a week long investigation. A trawler? a cargo ship? a fishing boat?- A glimpse of the James Bond cold war era. Read and believe
https://www.dropbox.com/s/wgx0wxtx8b7zjiv/11-2018russian%20wreck.pdf?dl=0
TRUK
The ultimate wreck location-.It has taken 14 trips to gather all the info for this guide- an easy to read account of these awesome wrecks 136 pages of mind blowing engine rooms cargo's and awesome shipwrecks
https://www.dropbox.com/s/hni2g7jwlmejl6o/2-2018%20TRUK%20.pdf?dl=0
THEY NEVER CAME BACK
9 vessels built on the TYNE all were to meet their end in the Egyptian Red Sea, two remain unfound to this day.
https://www.dropbox.com/s/tknis2fndmko87e/3-2018-THEY%20NEVER%20CAME%20BACK.pdf?dl=0
75 YEARS UNDERWATER
The complete story of the S.S. THISTLEGORM, arguably the worlds most dived wreck if not most popular. Despite a plethora of other publications, this book reveals previously unknown facts about the ship, her crew and her cargo-soon to be released as a limited hardback edition
https://www.dropbox.com/s/ybp55psjsyqz3dc/1-2018%2075%20YEARSUW%20.pdf?dl=0
SECRET WRECKS OF SUEZ
Unveils a plethora of hitherto unknown wrecks, discovered by the REDSEA WRECK ACADEMY over the last 12 years. Compliments our Suez wreck hunting trips, Yes there is a wreck north of the Thistlegorm!20+ wrecks over 62 pages including SCALARIA,TURKIA, ZIETIEH, DOMIAT,TEXICO CHRISTOBAL
https://www.dropbox.com/s/awydtqsehomp0tk/5-2018%20suez%20wks.pdf?dl=0
DIVE PALAU
One of the most diverse and spectacular locations in the Pacific- hiding a selection of great wrecks-and some great animal encounters
https://www.dropbox.com/s/4etkph8esaf5i6o/6-2018%20PALAU%20.pdf?dl=0
SHIPWRECKS  OF D' PEARL BAY
Sometimes known as Coron Bay -y task was to sort out all the mis identification of these wrecks, often called the poor mans TRUK- Still a collection of great wrecks .At least 3 world class wrecks are featured-IJN IRAKO, IJN ATIKSUSUMI, OKIKAWA MARU
https://www.dropbox.com/s/jeh94mkkiprgxdd/7-2018%20D%27PEARLBAY%20.pdf?dl=0
EGYPTS TOP20
The cream of Egypts shipwrecks voted for by our panel of experts who have dived all the wrecks available.THE NUMBER 1 MIGHT COME AS A SUPRISE
https://www.dropbox.com/s/xuzhtt0epmu6mkn/8-2018%20TOP%2020%20%20docx.pdf?dl=0
THE ROSLIE MOLLER
Arguably the best wreck in the Red Sea a detailed account built up since we found her back in 1997
https://www.dropbox.com/s/f69phplb1f3up32/10-2018%20rosalie%20moller%20.pdf?dl=0
DIVE EGYPTS WRECKS
25 YEAR JOURNEY from the Sudan to Sollum-over 400 pages in 5 volumes covering ALL the wrecks in Egyptian waters-for the first time we spotlight the Med coast an area of untapped potential. Features over 200 wrecks!
Read before you buy- this work will produced in a limited edition of only 100 copies, to be published at the GREAT NORTH DIVE SHOW
https://www.dropbox.com/s/e41tdk2mm7apa3d/23-2018%20%20DIVE%20ES%20.%20suez%20.pdf?dl=0
https://www.dropbox.com/s/307y6crknmta2id/2017%2325%20med%202.pdf?dl=0
https://www.dropbox.com/s/1pd5hp6l61xdzos/2018%2321SOUTH.pdf?dl=0
https://www.dropbox.com/s/xh2g5np09bb87sw/2018%20%2324%20med%20.pdf?dl=0
https://www.dropbox.com/s/ao92xgxy5afwcu8/2018%2322%20sinai.pdf?dl=0
"THE TILE WRECK – HER TRUE STORY"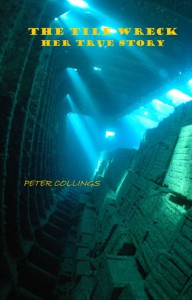 "THE RUSSIAN WRECK"
"SHIPWRECKS OF SOUTHERN EGYPT"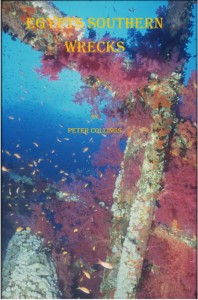 "SHIPWRECKS OF THE MALDIVES"
"PACIFIC SHIPWRECKS"- D 'PEARL BAY,GUAM, TRUK, PALAU
"THEY NEVER CAME BACK"
"EGYPT'S TOP TWENTY SHIPWRECKS"
"SHIPWRECKS OF MALTA AND GOZO"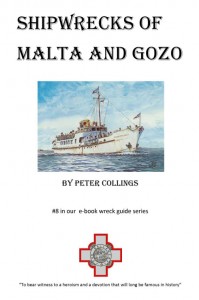 "SHIPWRECKS OF SCAPA FLOW"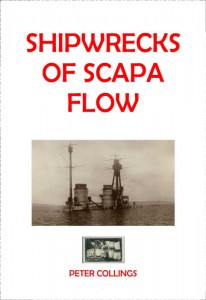 "SHIPWRECKS OF TRUK LAGOON"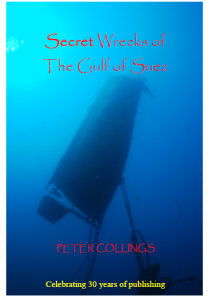 To obtain one or more of the titles simply email deeplens@aol.com  and put the book title in the subject box.
NOW AVAILABLE ; HIGH RESOLUTION VERSIONS OF PRINTABLE QUALITY AVAILABLE FROM AMAZON
7
Enjoy.
Safe diving!