BOOKS AVAILABLE TO DOWNLOAD-FREE!
NEW RELEASEs 2022 CELEBRATING 25 YEARS OF THE RED SEA WRECK ACADEMY-
FREE TO DOWNLOAD AND READ- printable versions available from KUBI and MIFLEX for a small fee
Our shipwrecks are IN the Red Sea not FROM it!
THE ULTIMATE GUIDE TO EGYPTS RED SEA – AND BEYOND INTO THE GULFS- AND BEYOND INTO THE MED.
FIVE VOLUMES OF WRECKS FROM THE SUDAN BORDER TO SOLLUM.THIS IS THE ONLY OFFICIAL AND ACCURATE ACCOUNT OF THE WRECKS IN EGYPTS WATERS-THE 4 INTERNATIONAL AWARDS SPEAK FOR THEMSELVES
1 SOUTH  https://www.dropbox.com/s/m1h2v75swvsx43d/23%201%20SOUTH.pdf?dl=0
2 SINAI  https://www.dropbox.com/s/enfvgh9a8z62sxd/23%202%20%20SINAI.pdf?dl=0
3 SUEZ https://www.dropbox.com/s/etw59ggveu69xj0/23%203%20suez.pdf?dl=0
4 MED1  https://www.dropbox.com/s/g8og23b5ca46pdi/23%204%20med%201.pdf?dl=0
5 MED 2 https://www.dropbox.com/s/6kf3w3eyq0z9srq/23%205%20med%202.pdf?dl=0
20202/1 DIVE SOUTH-ALL the wrecks the armchair experts tell you don't exist includes, EL ARISH SARAH(not Sara H) SS TURBO, SS MAIDAN SS TIAWAN, RUSSAIN WRECK (MOMA) ETC
2022/2 DIVE SINAI-From Hurghada to Tiran, including Sha'ab Ali and Abu Nu Has, includes al the usual suspects plus RSS CORMORANT, AVAI VIVIARA, LARA, ZINGARA, MARCOBRUMMER ,CARINA, ALASKA, KINGSTON
2022/3 DIVE SUEZ- Full details of all the wrecks discovered by the RSWA over the years; DOMIAT, TURKIA, QTMOS 1, ABOUDY, BIRCHWOOD, BARGE WRECK,  CHRISTOBAL, SCALARIA, ZIETIEH, BACCHUS,PRIDE OF AL SALAM.NO other publication can reproduce this unique account of the discoveries made by the RED SEA WRECK ACADEMY
2022/4 DIVE MED 1 EGYPTS UNDISCOVERED WRECKS VOLUME ONE- OUR GIFT TO FUTURE GENERATIONS OF DIVERS-these wrecks are documented but very few have been dived
2022/5 DIVE MED 2-MORE UNDISCOVERED WRECKS takes us on a journey of discovery to the Lybian Border
https://www.dropbox.com/s/oolvtzoki5krx5s/2022%205%20med%202.pdf?dl=0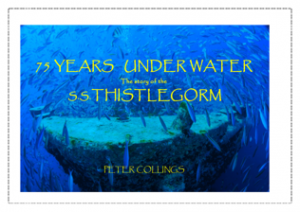 2022/6 75 YEARS UNDERWATER-THISTLEGORM. The most detailed account of this popular wreck EVER published. Contains information and facts never released to the plagarists and wannabeees. Dismisses all the rumours, fairytales and errors  previously published , and reveals hidden secrets uncovered from lost documents .2023 UPDATE TO 197 PAGES!
https://www.dropbox.com/s/lsv752g9sey8cga/23%206%20TGORM.pdf?dl=0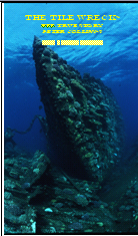 2022/8 THE TILE WRECK. It kicked the whole series off- published to challenge all those "experts" who wouldn't listen to the truth. A highly detailed account of the MV MARCUS others call the Chrisoula or Christoula or Seastar..silencing the bantinites vol 1.Editors should check this out before publishing recycled fiction!!!!!
https://www.dropbox.com/s/o51ors3dxhtqhoz/23%208%20TILE%20WRECK.pdf?dl=0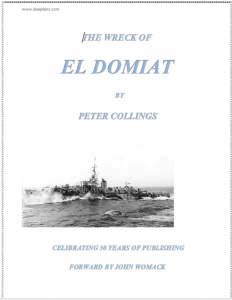 2022/16 EL DOMIAT Along with the Rosalie Moller and the Cristobal, ranks as one of the most exciting finds since 1996- One of  only a handful of warships in these waters. "British Corvette sunk by British Cruiser"
https://www.dropbox.com/s/1f9n0f4xurpklmk/23%2016%20DOMIAT.pdf?dl=0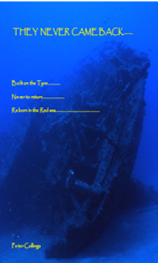 2022/10 THEY NEVER CAME BACK. Inspired by JIMMY NAILS " BIG RIVER" Gordy built ships reborn in the RED SEA
https://www.dropbox.com/s/zw0qcsm58dykrfe/23%2010%20TNCB.pdf?dl=0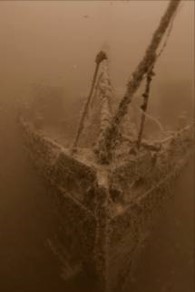 2022/11 IN DEPTH -THE ROSLIE MOLLER. Arguably one of the best wrecks in the Red Sea, a detailed account of how she was discovered and how to dive her.
https://www.dropbox.com/s/nh7yxt6jeix0n2c/23%2011%20ROSALIE.pdf?dl=0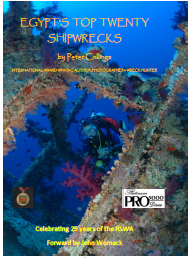 2022/20 EGYPTS TOP20 SHIPWRECKS. For many years the NUMIDIA held the number one spot. NOT ANYMORE… our panel dived all the new wrecks and we have a new number one….
https://www.dropbox.com/s/fmpycu6nzlfwe5z/23%2020%20TOP20.pdf?dl=0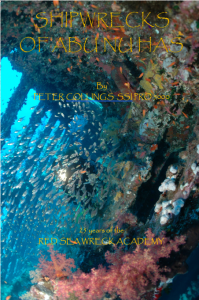 2022/21 SHIPWRECKS OF ABU NUHAS. Spotlight on the famous five, arguably the most dived reef in the world….. contains unique archives from the dawn of diving in these waters
https://www.dropbox.com/s/gk93qtkxzturry9/23%2021%20ABU%20NU%20HAS.pdf?dl=0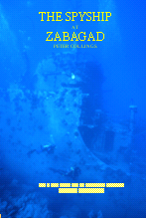 2022/18 THE RUSSIAN WRECK  Another controversial wreck right out of Dr No. One JB thinks its a trawler, another thinks its fishing boat, even a cargo ship. Decide for yourself .COLD WAR MYSTERY
https://www.dropbox.com/s/hxyz8ntnow7fzdx/23%2018%20russain.pdf?dl=0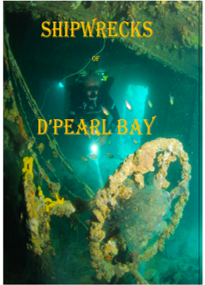 2022/12 SHIPWRECKS OF D'PEARL BAY. AWARD WINNING PUBLICATION 1.
A unique account of the wrecks of this quiet backwater in the Philippines. Includes at least 3 world class shipwrecks.
https://www.dropbox.com/s/j3kclvi0p8wkgg1/23%2012%20DE%20PEARL.pdf?dl=0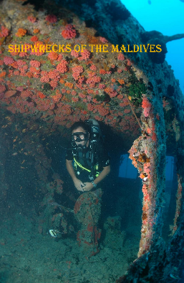 2022/13 SHIPWRECKS OF THE MALDIVES. Not noted for its wrecks except for the fishing boats sunk for M.U.P.P.E.T.S. to collect badges, but there are a few gems and some unfound treasure
https://www.dropbox.com/s/y9wen7kvm7xs6kr/23%2013%20MALDIVES.pdf?dl=0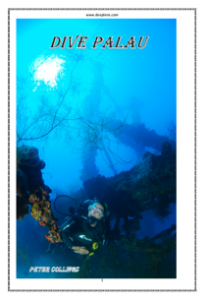 2022/14 DIVE PALAU. Under rated shipwrecks akin to Truk plus a plethora  of marine life and reefs
https://www.dropbox.com/scl/fi/fpjqrwgqufdwoz9nbmfiv/23-14-palau.pdf?rlkey=c58jx7ykvg7bugqe0dww8wq3g&dl=0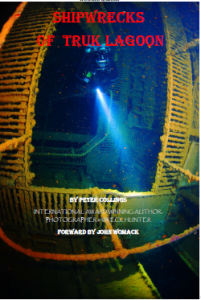 2022/7 TRUK LAGOON a 150 page account of the worlds number 1 wreck location. The result of 16 visits.
Stunning photos! read, save up and join us -every FEBRUARY!
https://www.dropbox.com/s/tmfs7jnuqe91opg/2022%207%20%20TRUK.pdf?dl=0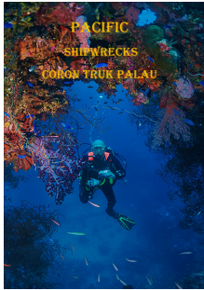 2022/15 PACIFIC SHIPWRECKS. Cover a vast assortment of locations centering on WW2
https://www.dropbox.com/s/etcg8qe4vygklyo/23%2015%20PACIFIC.pdf?dl=0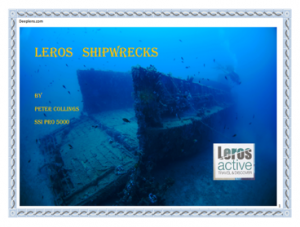 2022/17 LEROS SHIPWRECKS. The "Malta" of the Aegean, but no crowds, only  handful of wrecks but steeped in history, and not an amphora in sight.
https://www.dropbox.com/s/1f9n0f4xurpklmk/23%2016%20DOMIAT.pdf?dl=0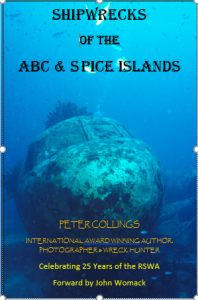 2023/19  SHIPWRECKS OF THE ABC & SPICE ISLANDS. Granada, Aruba, Bonaire and Curaquo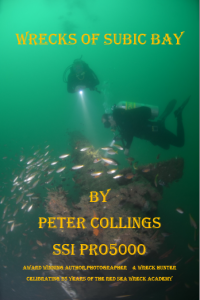 2022/22 SHIPWRECKS OF SUBIC BAY. Despite the in consistant viz, the wrecks are historically fascinating and unique.
https://www.dropbox.com/s/noemjhjq1js7fh2/23%2019%20ABC%20SPICE.pdf?dl=0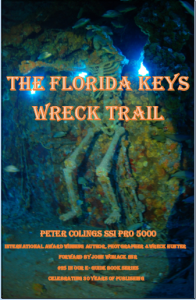 2022/23 FLORIDA WRECK TRAIL. Despite being mainly sunk for tourists, a couple of worthwhile wrecks
https://www.dropbox.com/s/1vyg5dagw5e2atd/23%2023%20FLORIDA.pdf?dl=0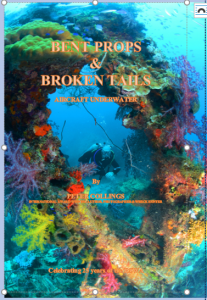 2022/24 BENT PROPS AND BROKEN TAILS. a cocktail of unfinished flights from around the world
https://www.dropbox.com/s/92jmgsjk9u6di2u/23%2024%20BENT%20PROPS.pdf?dl=0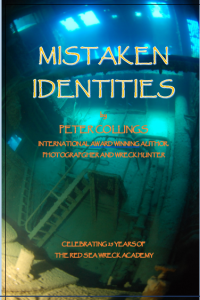 2022/25 MISTAKEN IDENTIIES. It's so easy to jump to conclusions! we expose quite a few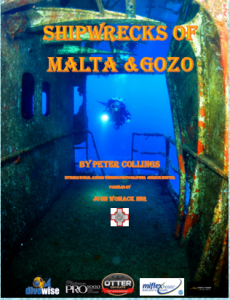 2022/9 MALTA SHIPWRECKS. Details of an overcrowded rock full of  M.U.P.P.E.T factories and "deliberately sunk for tourists" wrecks- until you dive below 40 mtrs- check out the JU88 Bomber ,the Hellispont and the Polynesian.
https://www.dropbox.com/scl/fi/0iiqq8uj8xdnu4q3ctrdb/23-9-MALTA.pdf?rlkey=d346rfmvapcsgwdw255bv7142&dl=0
ALL are free to download and read for FREE. Printable copies available from;
www.KUBIstore.com & www.Miflexhoseshop.co.uk
E book concept
The idea of the E-Book series came about after seeing so many incorrect publications quoting the wrong identity of the Tile Wreck at Abu Nuhas in the Egyptian Red Sea. Despite a plethora of undeniable facts presented by myself and members of the Red Sea Wreck Academy, self-proclaiming experts still, for reasons known only to them, continued to quote the Marcus as the Chrisoula K. It was archive photographs from Howard Rosenstein and the location of the ships bell, which added weight to Stephan Jablonski's accounts of the sinkings'. This new material gave us enough to produce the first E-book in 2008.
Being free from restrictions it soon found its way around the world and was passed on from diver to diver. It had the desired effect. Now more and more reports carry the correct identity. Sadly some don't!
It was also an opportunity to give something back to diving. Of course there was also controversy over the identity and purpose of the Russian Wreck at Zabagad, and this lead to the second title. "75 Years Underwater" is THE definitive guide to the worlds most dived wreck. "Suez Wrecks" highlights the achievements of our regular wreck hunting trips up into the Gulf and is now inclded in  " dive Egypt's wrecks"  in 5 volumes is the most comprehensive guide to these waters .Other area's are also featured ;Subic Bay, Leros Truk Lagoon, Maldives Malta  Coron and Palau.
14 years on, the project has proved its worth, despite being ignored by the diving press, and with its place on the issuu platform at KUBI/MIFLEX continues to provide true and accurate  information on many of the worlds best wrecks.
So now we have a total of 25 titles available, and more on the way, yours to enjoy and pass on to anyone who may be interested. Don't forget we run regular expeditions and safaris to all these featured wrecks.
Safe diving. 
Peter Collings.