WELCOME
Welcome to the deeplens web site.The home of the Red sea Wreck Academy, and thus RED SEA SHIPWRECKS.No where else will you find a window into all the wrecks in Egyptian waters……. and beyond.
PLEASE NOTE- WE ARE THE ORIGINAL WRECK HUNTING TEAM,WORKING WITH THE RED SEA ASSOCIATION AND EGYPTIAN STATE TOURIST OFFICE.WE  ARE NOT  ASSOCIATED WITH ANY OTHER "RED SEA WRECK PROJECT" OR OTHER BOAT OPPERATORS.
Beware of usurpers-if our  work appears elsewhere it is without our consent.Illstrations of wrecks, archive photographs and underwater images as well as wreck details have been used by others claiming as thier own.Indeed other claim to discover new wrecks years after we have found them.
WE LEAD, OTHERS FOLLLLOOOWWW 
Here you will find information on all our itineraries our training and indeed our publications-20 of which are totally free in readable PDF format.
Since the early eighties we have been exploring and  locating many of the shipwrecks now considered household names.
Many of our wrecks are new  to the sport diver;S.S TUKIA, S.S. SCALARIA, S.S. TURBO, DOMIAT (EX HMS NITH). EL QUAHER(EX HMS MYNGS),S.S ZIETIEH, CAPE CLEAR,#45784 (as yet unidentified)and many many more 40 wrecks in all over 7 different routes
We specialize in group expeds-8 or more guests can plan their own itinerary-no more same old same old tourist sites with the rest of the convoy……. dive the wrecks you want to dive..WITHOUT THE CROWDS. WE DO NOT TRAVEL ROUND IN CONVOYS DUMPING 60 DIVERS AT A TIME ON THE THISTLEGORM, JUST BECAUSE ITS 3 '0′ CLOCK!
Our Safaris include highly researched and detailed presentations on the wrecks-enhancing your diving experience-That's why we have lead the way for over 20 years…….others can only follow in our wake………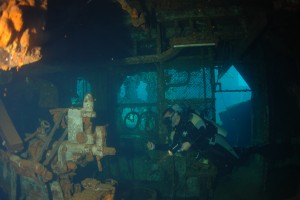 want to know more about our wrecks-just ask for our free E books, want to get into the action, want to be the first ona new wreck…… just get in touch
5 NEW TITLES FOR 2015!……….
new contact number 07518161970 or e deeplens@aol.com