WHATS NEW!
NEW BOOKS
THE RED SEA WRECK BIBLE- DIVE EGYPTS' SHIPWRECKS IN 5 VOLUMES
DIVE EGYPTS WRECKS SOUTH
https://www.dropbox.com/s/xi8vbbvc59pir6o/2017%2321SOUTH.pdf?dl=0
DIVE EGYPTS WRECKS SINAI
https://www.dropbox.com/s/3l2zhc1gs47l912/2017%2322%20sinai.pdf?dl=0
DIVE EGYPTS WRECKS SUEZ
https://www.dropbox.com/s/dfxo1ur63oqfl6e/2017%2323.%20suez%20.pdf?dl=0
DIVE EGYPTS WRECKS MED PT 1
https://www.dropbox.com/s/202fxwfkk5k4bkp/2017%2324%20med%20.pdf?dl=0
DIVE EGYPTS WRECKS MED  PT2
https://www.dropbox.com/s/dd0tsx8nfisf0ot/2017%2325%20med%202.pdf?dl=0
NEW WRECKS  FOR 2018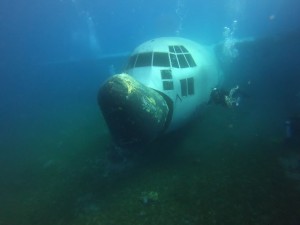 c130 HECULES ,JORDAN, JUNE 2018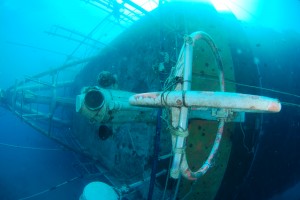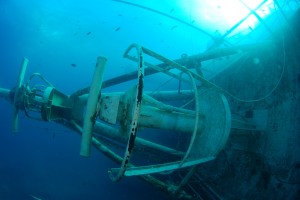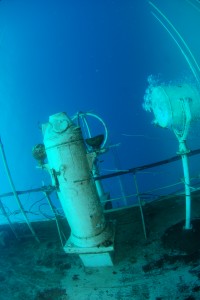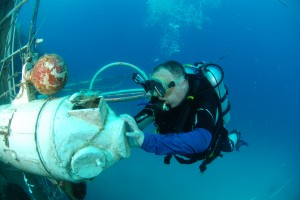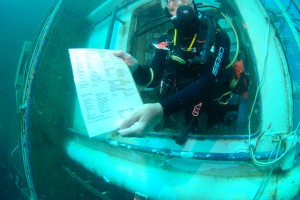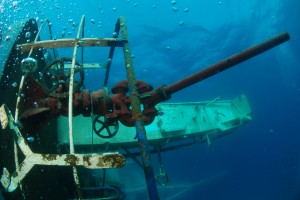 QTMOS 1 GULF OF SUEZ MAY, SEPTEMBER OCTOBER NOVEMBER 18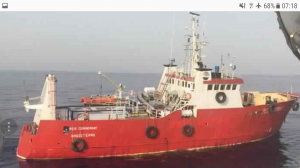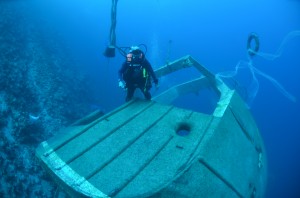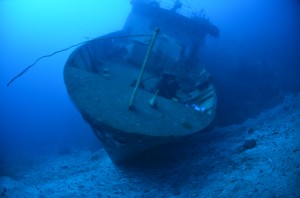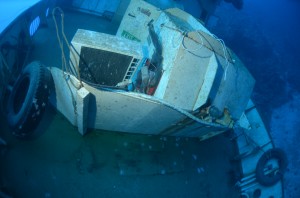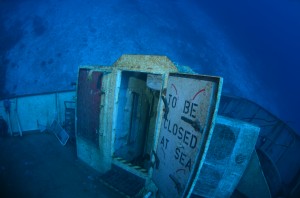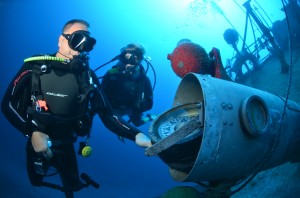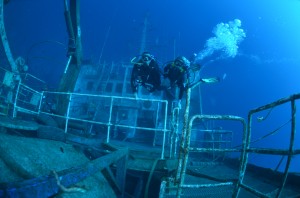 RSS CORMORANT, MAY SEPTEMBER OCTOBER NOVEMBER 18
NEW BOAT FOR THE 2017 SEASON MY DIANNA and 2018!
NEW WRECK FOUND IN THE GULF OF SUEZ by Peter collings
QTMOS 1 SEE BELOW FOR THE LINK TO DOWN LOAD
unique escorted trips for 2017 with INTERNATIONAL WRECK HUNTER PETER COLLINGS
El DOMIAT (HMS NITH) EXPEDITIONS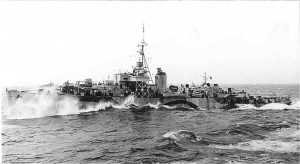 Now that we have confirmed the identity, surveyed and secured this new wreck, we are announcing  10 DATES  2017 plus a unique 12 day expedition to the PRIDE OF AL SALAM right up near the canal!
Again using the refitted SEA KING, special weeks to dive this wreck have been arranged.Other wrecks will include the TURKIA, SCALARIA, QTMOS 1 and a another as yet unidentified wreck close to the Turkia
PLEASE NOTE THAT THE DOMIAT is a decompression dive-and only available to those with the correct training certification and equipment;The minimum depth is 46 mtrs
The wreck aslo comes under expedition status and NO photography is permitted until after an official report by the RSWA is published.
PLEASE NOTE OUR NEW CONTACT PHONE NUMBER 07518161970 E MAIL  deeplens@aol.com
TRUK LAGOON FEB 2018  LIMITED PLACES! BOOKING NOW FOR 2019
OUT NOW  OUR NOW LATEST E BOOK SHIPWRECK GUIDES "SAFAGA SHIPWRECKS" & "SHIPWRECKS OF TIRAN"
JUST RELEASED 5 NEW TITLES
LEROS SHIPWRECKS
DIVE PALAU
SHIPWRECKS OF D PEARL BAY
SHIPWRECKS OF SUBIC BAY
75 YEARS UNDERWATER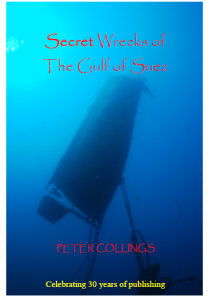 SECRET WRECKS OF THE GULF OF SUEZ ALSO FULLY UPDATED
ALL available in readable format free or printable on disc and download!
now available on AMAZON, but if you wanna read em first here are the down load links for read only versions
BRIEF
HOT OFF THE PRESS! THE RED SEA'S NEW WRECK MV QTMOS
75 YEARS UNDERWATER
Spot light on the worlds most dived, if not most popular. Thought you knew all about it? Read on
SHIPWRECKS OF TRUK LAGOON
For those who havn't been yet a taster of our escorted trips
THEY NEVER CAME BACK
8 stories of 8 Gordy built ships..6 found  two  to go
THE TILE WRECK HER TRUE STORY
Wrote this one( and th Russain wreck) for all those armchair experts who said I was wrong-written 7 years ago with a challenge-so far NO ONE has said "your wrong"….read and believe
SECRET WRECKS OF SUEZ
Perhaps the RSWA'S greatest work- secret don't tell but I'm now revealing the SS BELMORE, MV COSMOS, SS SAN JUAN, CAPE CLEAR, GEMINI RIG, MV CHRISTOBUL TEXICOI….soon others will discover them after the event
DIVE PALAU
Wrecks reefs and animals
SHIPWRECKS OF D PEARL BAY
The other Truk read and join our annul trip
EGYPTS TOP 20 SHIPWRECKS
Might need to be updated with all our new discoveries- a lot can happen in 3 years
SHIPWRECKS OF SOUTHERN EGYPTS
There are no wrecks in the south say some so read all about these imaginary wrecks then join our southern expeds
THE ROSALIE MOLLER-IN DEPTH GUIDE
Perhaps the wreck divers dive-a spotlight on this great wreck
https://www.dropbox.com/s/m3amaqfcsd18729/10-2016%20rosalie%20moller%20.pdf?dl=0
THE RUSSIAN WRECK
Again , those experts who write for diving comics or omit "fiction" from their book. Trawler? fishing boat? Cargo ship? Find out for yourself!
SHIPWRECKS OF THE MALDIVES
Another region not famed for its wrecks do here we go….
SHIPWRECKS OF SAFAGA
More than just the SALEM EXPRESS
PACIFIC SHIPWRECKS
An on going work takes in Guam, Palau Truk, and D' Pearl Bay,
SHIPWRECKS OF TIRAN
Wrecks and reefs spotlighting the Million Hope. Rude not to
SHIPWRECKS OF MALTA
An unfinished work…nee to go back and take the pictures.
LEROS SHIPWRECKS
The Malta of the Aegean only 5 wrecks but some great history about this quite little Greek Island
SHIPWRECKS OF SUBIC BAY
So the Americans have returned
SHIPWRECKS OF SCAPA
A very brief window of this iconic British wreck diving mecca
EL DOMIAT (HMS NITH)
Perhaps one of the most exciting finds sine the Rosalie Moller(or Turkia) what a wreck!
The entire project has been funded by the generous support of the following;
AP VALVES, AMBIENT DIVING, MIFLEX HOSES. AQUALUNG & APEKS, SEA &SEA, CAMERAS UNDERWATER, OTTER DRYSUITS.
*DOWN LOAD* READ *ENJOY *PASS ON
FULL LIST OF AVAILABLE FREE GUIDE BOOKS
75years underwater
https://www.dropbox.com/s/jbvawo5hcq71fkf/1-2017%2075%20YEARSUW%20.pdf?dl=0
Truk lagoon
https://www.dropbox.com/s/mllwbdlbzps594y/2-2017%20TRUK%20.pdf?dl=0
they never came back
https://www.dropbox.com/s/5xevjj3ubesxrlu/3-2017-THEY%20NEVER%20CAME%20BACK.pdf?dl=0
the tile wreck
https://www.dropbox.com/s/9no1bez99qqsry8/4-2017%20tile%20wreck.pdf?dl=0
SUEZ WRECKS
https://www.dropbox.com/s/jniv3faeoy82cme/5-2017%20suez%20wks.pdf?dl=0
EGYPTS TOP 20 WRECKS
https://www.dropbox.com/s/6hpnznpzkpjrn9d/8-2017%20TOP%2020%20%20docx.pdf?dl=0
DIVE PALAU
https://www.dropbox.com/s/oc7syt7egtoe9ld/6-2017%20PALAU%20.pdf?dl=0
EGYPTS SOUTHERN WRECKS
https://www.dropbox.com/s/zpvd0am0qbcp5h6/9-2017%20Egypts%20south%20wrecks.pdf?dl=0
SHIPWRECKS OF D PEARL BAY
https://www.dropbox.com/s/dzjhuwr0l6s1lbw/7-2017%20D%27PEARLBAY%20.pdf?dl=0
ROSALIE MOLLER
https://www.dropbox.com/s/gt1qwfivkqr062r/10-2017%20rosalie%20moller%20.pdf?dl=0
THE RUSSAIN WRECK
https://www.dropbox.com/s/33dfsrfwmkvhu0y/11-2017russian%20wreck.pdf?dl=0
SHIPWRECKS  OF THE MALDIVES
https://www.dropbox.com/s/ubbnj3xvlokevc1/12-2017%20The%20Maldives.pdf?dl=0
SAFAGA SHIPWRECKS
https://www.dropbox.com/s/7z4fanx8ci3yrh6/13-2017%20safaga%20%20SHIPWRECKS.pdf?dl=0
PACIFIC SHIPWRECKS
https://www.dropbox.com/s/kkw9pr95yspqtfl/14%202017%20PACIFIC.pdf?dl=0
TIRAN SHIPWRECKS
https://www.dropbox.com/s/ol16rhzh6d2v0t3/15-2017%20%20TIRAN.pdf?dl=0
MALTA SHIPWRECKS
https://www.dropbox.com/s/b4ct4l9aybxi08p/16%202017%20malta%20shipwrecks.pdf?dl=0
LEROS SHIPWRECKS
https://www.dropbox.com/s/1xl9lbz1lud203q/17-2017leros.pdf?dl=0
THE  DOMIAT
https://www.dropbox.com/s/kblrbgtr145o1li/20-2017%20%20DOMIAT%20.pdf?dl=0
SCAPA FLOW
https://www.dropbox.com/s/bbspurgnwsz64vt/19-2017%20SCAPA%20FLOW.pdf?dl=0
SUBIC BAY
https://www.dropbox.com/s/6hy5a3j1kdr9rs1/18-2017%20SUBIC.pdf?dl=0